Text and pictures: Gosse van der Meer Special thanks to: Martini Reclamemakers.
HAPPIEST CAMPER IN THE WORLD
I have never seen a camper ride around with more pride than this one.
– G. van der Meer –
We all know that feeling of being reborn after a fresh haircut or putting on a new outfit for the first time. A new look can make a huge difference and make someone (or something) really happy. Unfortunately the only new hairstyle that is waiting for me is to go completely bold and I am not sure if that still counts as "hairstyle". But when it comes down to clothes I still have that feeling of being fresh and ready to roll around with a new look.
This is enough about my feelings about haircuts and new clothes so far because this time it is all about the camper. He or she doesn't have a name, yet, and I don't know how many feelings it has or if it has feelings at all. But I am pretty sure it is feeling gorgeous about the new outfit and the camper is riding around proud to show his new look!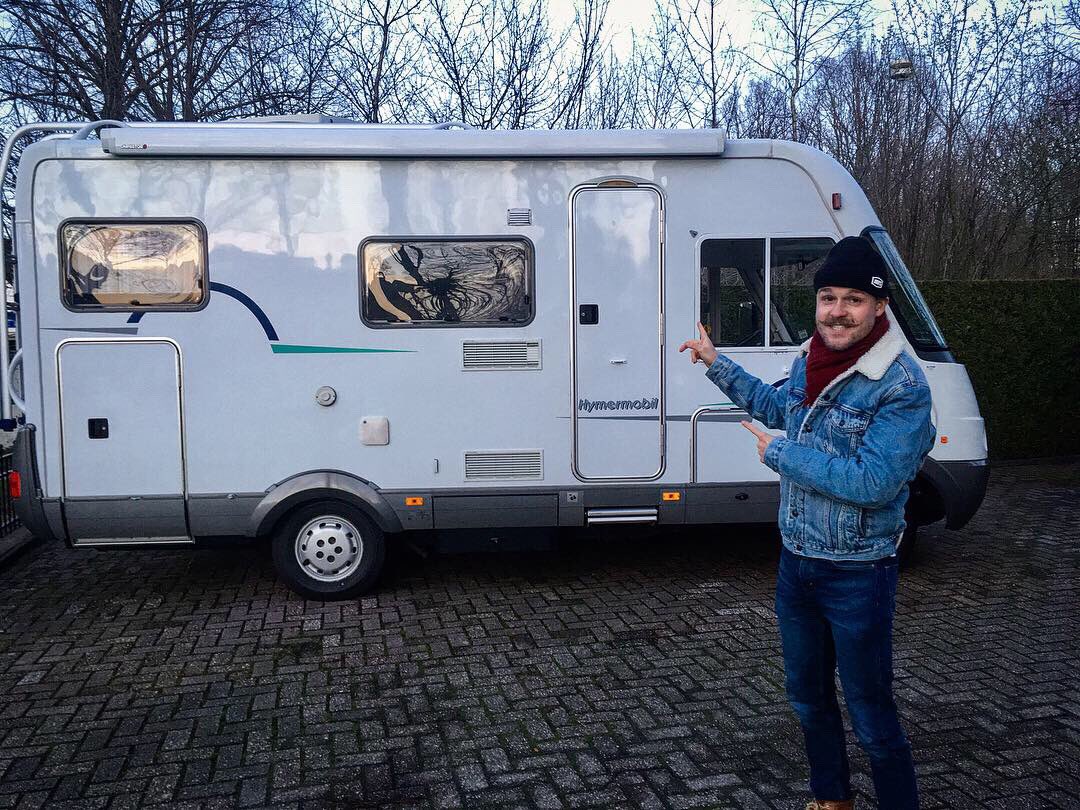 It isn't easy to put a camper in a new outfit and there is actually a really nice story behind it. Back in March a long awaited dream came true with owning my own camper. Ever since I started racing cross I saw all these campers and I was determined to own one myself one day. After a lot of saving and a lot of searching I finally found what I was looking for and even though the season was just over this was the perfect cyclo-cross camper.
The day that I could pick up the camper I posted two photo's of the new camper and little did I know that just one tweet and a little snowball effect later turned this camper in to this awesome cyclo-cross camper that it is now!
When I posted the tweet people started commenting on it, and between these comments was a short tweet from @martinireclamemakers :
"If you need some help with stickers let me know" .
We exchanged email addresses, a lot of emails and a few visits later the camper has a complete different look to it.
And don't forget to honk next time you spot the camper somewhere in Europe!
It could be me on my way to a race or my parents on a road trip together.
Check out the video and the pictures below for the end result and the base for the next year(s).
(Pictures are posted below the video.)